Elektronics. Cables. Perfection


Low-germ space


Committed Employees

Micrograph Crimp Lab

Plant in Hungary


Passion for Perfection


Quality Assurance


Manifold Technologies


Modern Machinery


Comprehensive Services


You can count on us


Headquarters in Heitersheim

Cable assemblies of the highest quality since 1972
We manufacture in small and large series
strands, leads and cable harnesses as well as various components of the industry, household appliances and medical technology.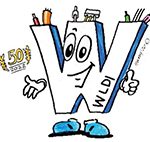 At WILD Connect experience and passion meet each other to perfection. We always have an open ear for the needs of our customers and a competent team that optimally serves all requests …
200 employees at locations in Germany/Hungary
Modern machinery with 40 automats on 10,000 m²
DIN ISO 9001/13485/14001, UL certifications and CIP
Customised and cost-effective production






Passed final exam
We are very pleased to congratulate our trainees Laurin Zähringer and Morteza Fatemi on passing their final written exams. After three years of hard work, it is a great feeling to graduate and start into work life.
WILD Connect celebrates ten-year employee anniversary
Committed and happy employees are the cornerstone of every good company. That is why we are pleased to congratulate Mr. Dietmar Neb on his tenth anniversary. All the best, Dietmar! Stay healthy, cheerful and stay with us for a long time to come!
Are you interested in current information from our company?
Simply subscribe to the WILD-Connect Newsletter!