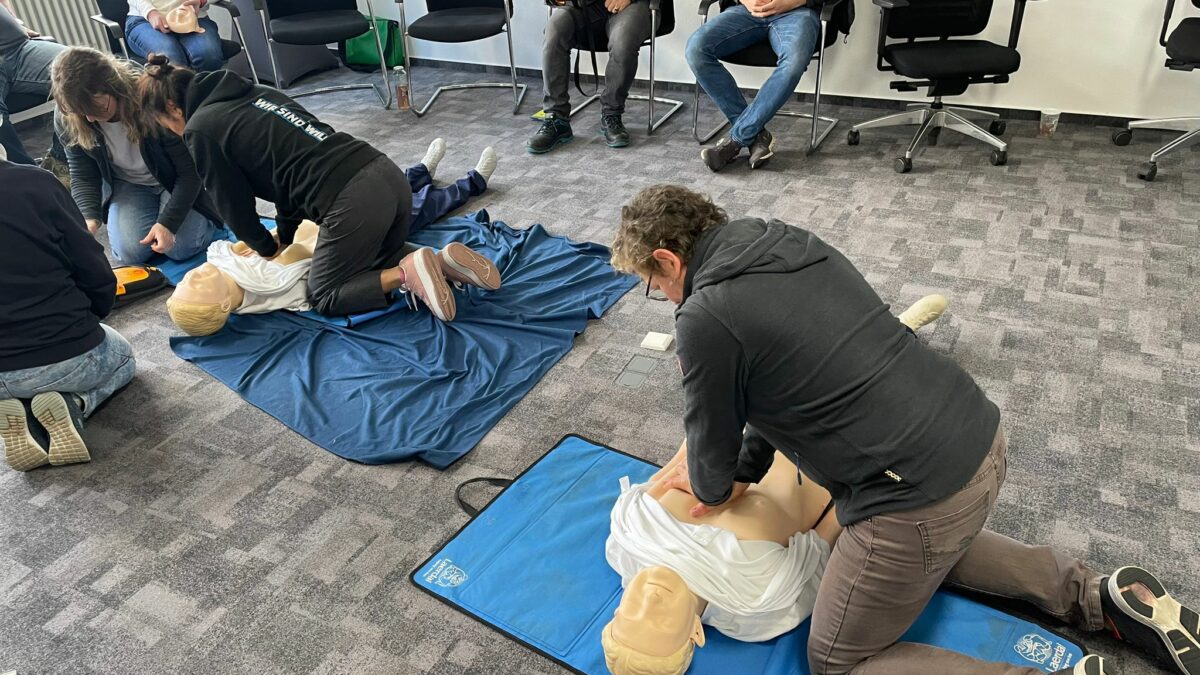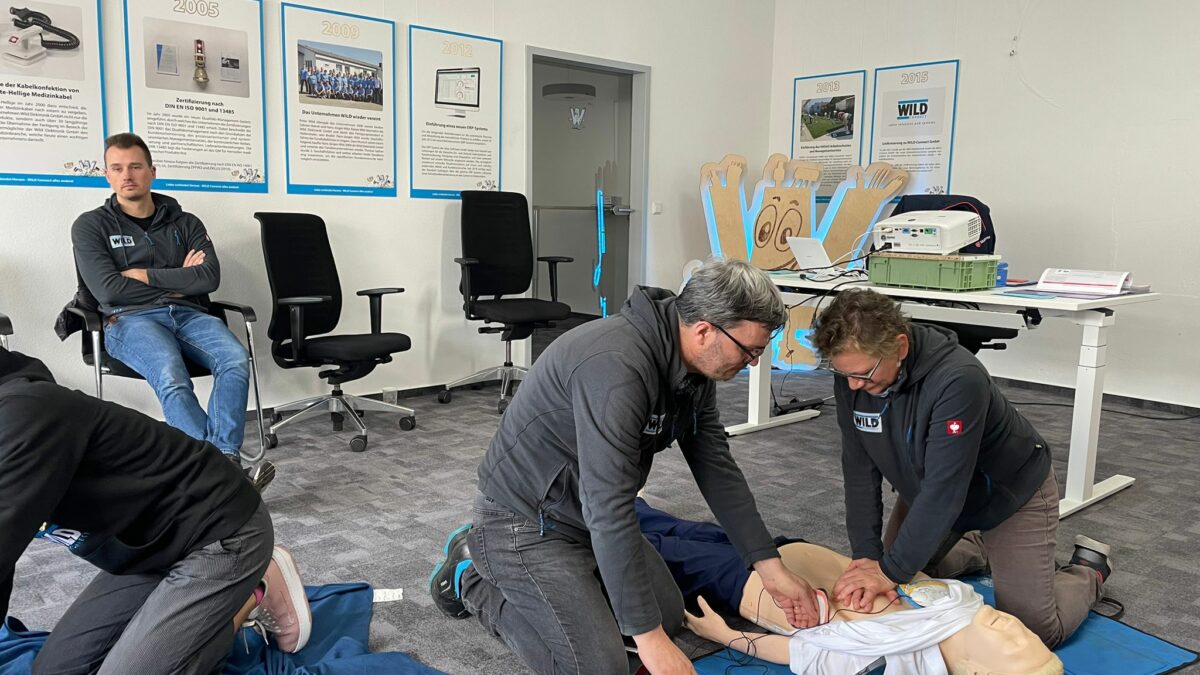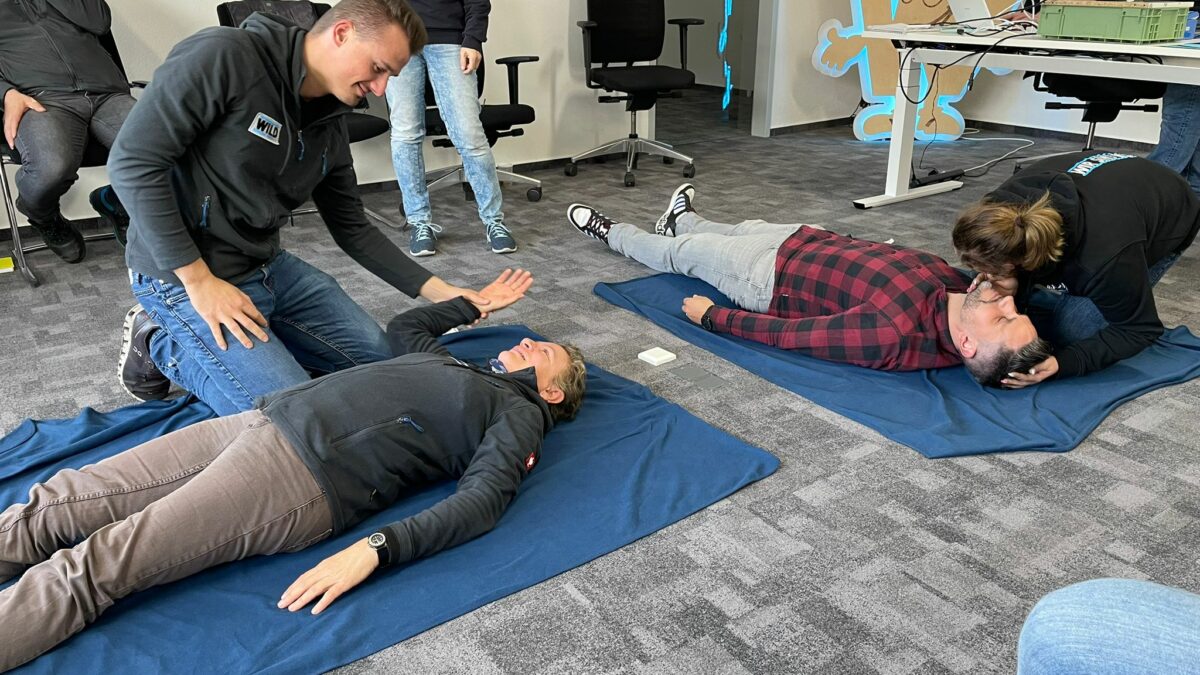 First aid can save lives!
A full-day first aid course was held at "WILD Connect" on Monday, April 3rd 2023.
The employees learned the basics of life-saving immediate measures in emergency situations.
By practising immediate life-saving measures such as the recovery position, the treatment of wounds and cardiopulmonary resuscitation, the knowledge was refreshed and more confidence was gained in dealing with emergencies.
We are now well prepared for an emergency, even if we hope that it will not happen!
Participation was very high and the day flew by. Sufficient food was also provided to strengthen the "WILD team".
Many thanks to all who took part in this important training!