Wedding wishes
On the 16th of September 2022, the employee Rebecca Noth was surprised by managing director Thomas Spitzer as well as purchasing manager Arno Riegger on her wedding day. The "WILD boys" presented her with a small gift on this special day.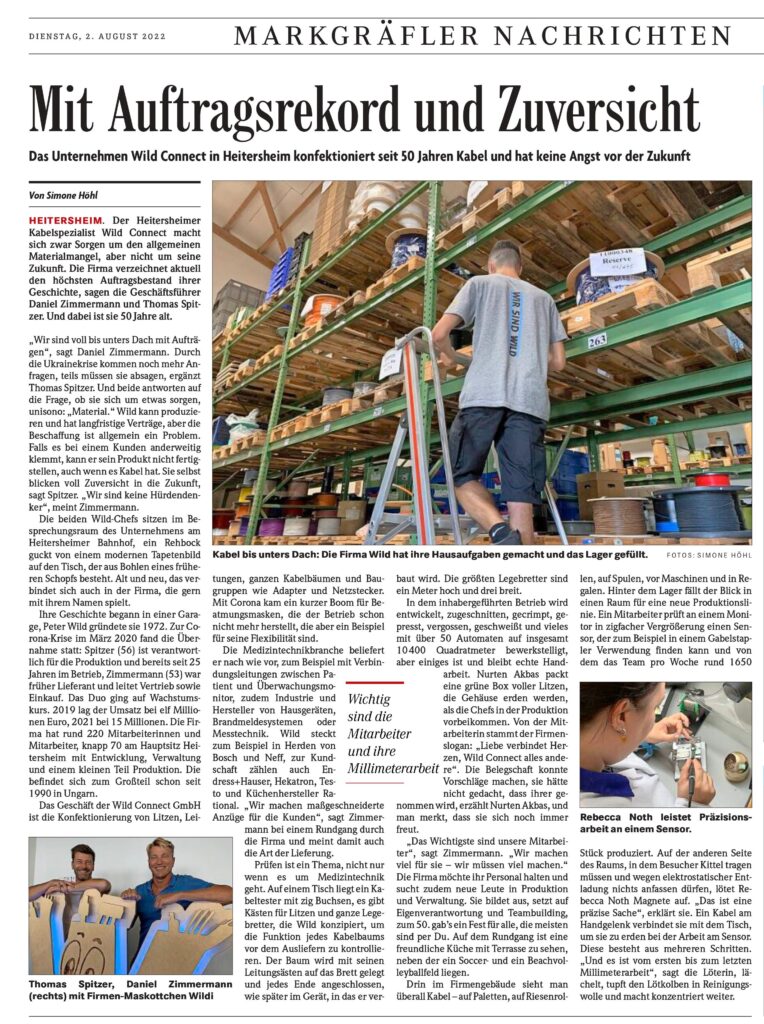 With confidence into the future
"WILD Connect" has already been established in the field of cable assembly for 50 years. On the occasion of the 50th anniversary, we received a visit from Simone Höhl from "Badische Zeitung". On first of August 22 an article about "WILD Connect GmbH" appeared in...