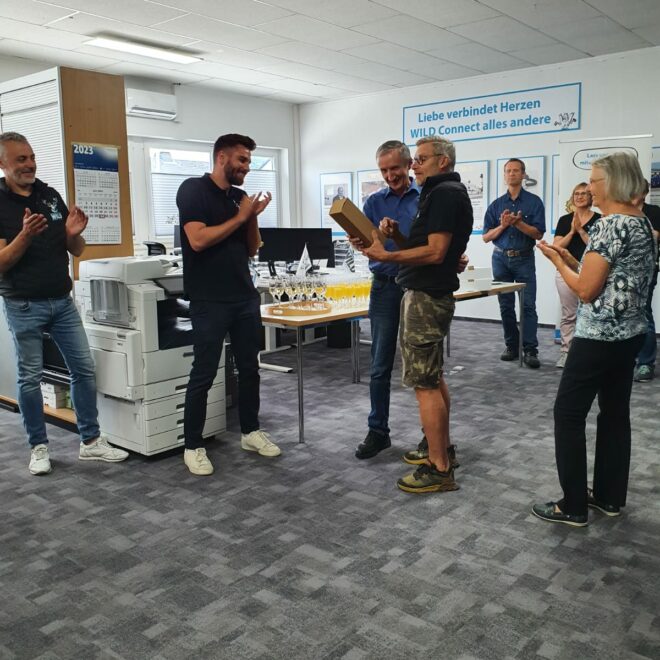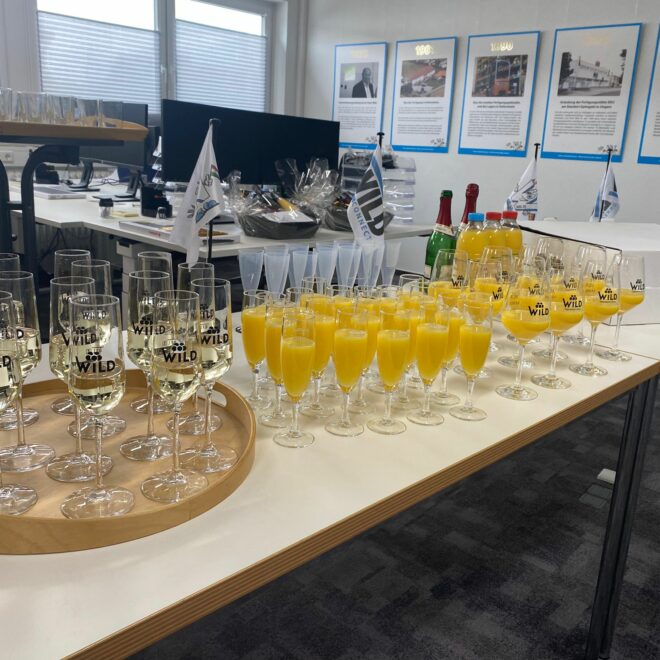 Farewell to long-serving employees
The "Wildis" gathered yesterday to say goodbye to our long-time employees Christine Preg and Vladimir Steiger in their well-deserved retirement. This was done with one laughing eye and one crying eye.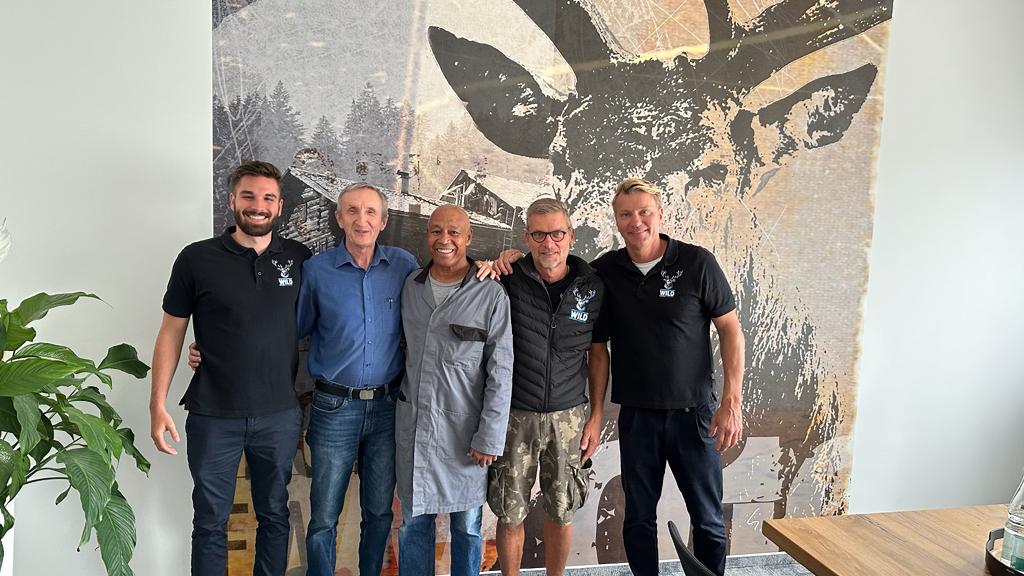 Longstanding employees
Despite retirement, Vladimir Steiger, Adelino Mussa So and Norbert Wettengel continue to stay with us, once a week.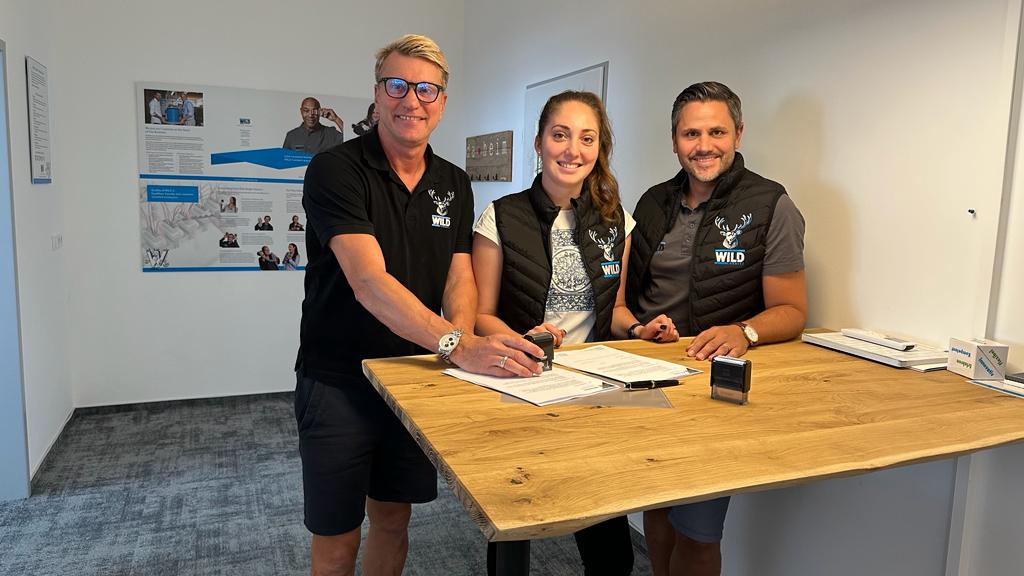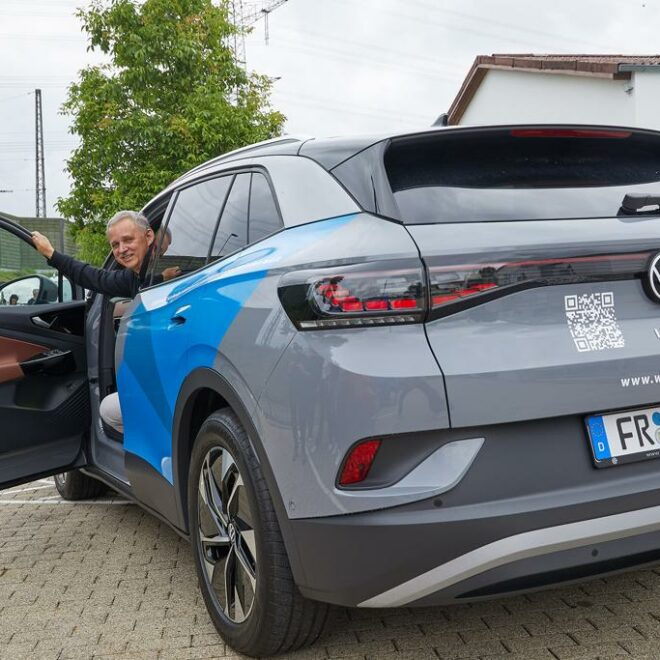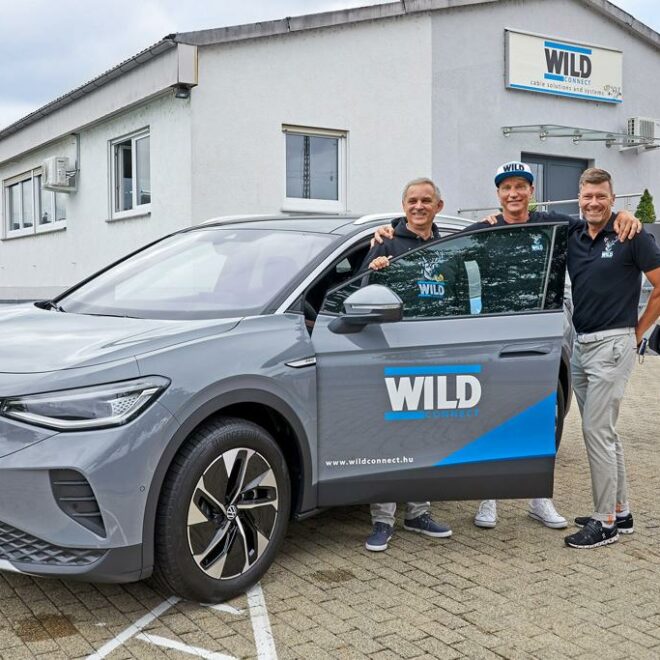 New e-car
At the summer party, Daniel L. Zimmermann presented the production manager of "WILD Connect Hungarian Kft." István Fügedi his new e-car.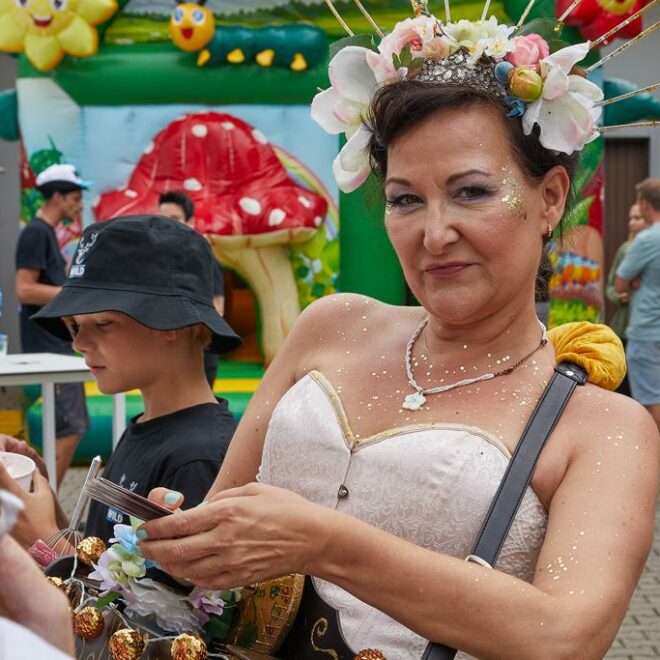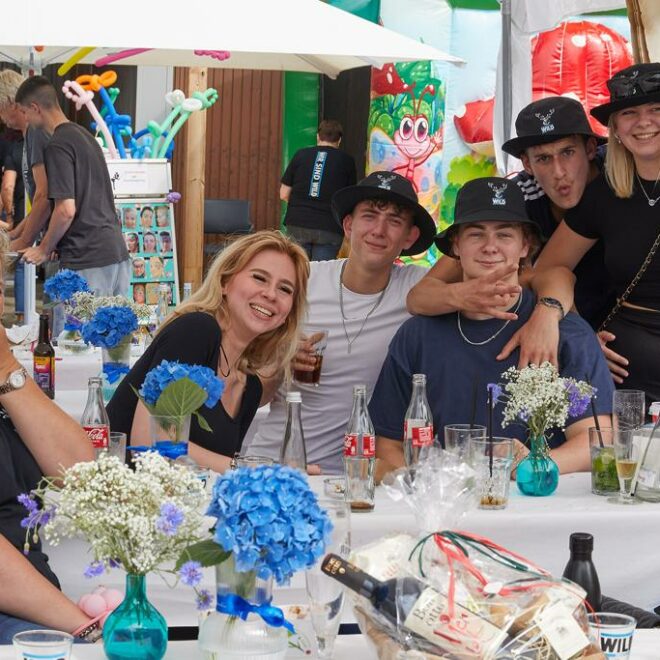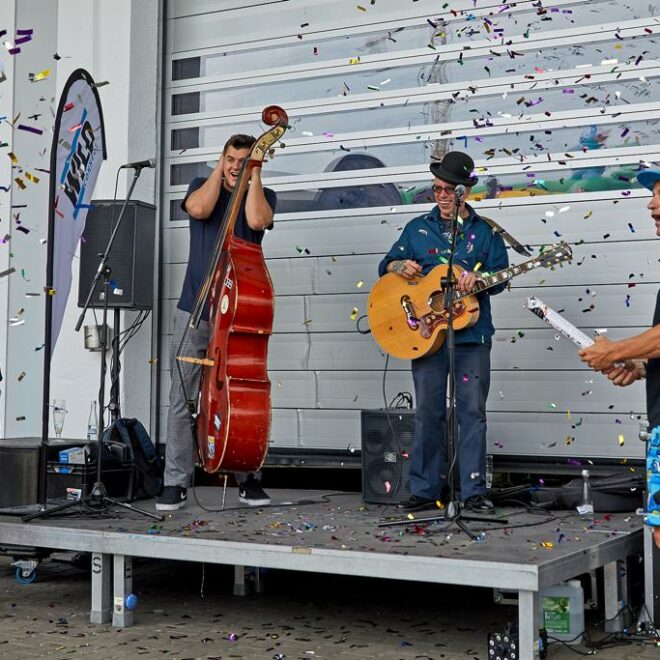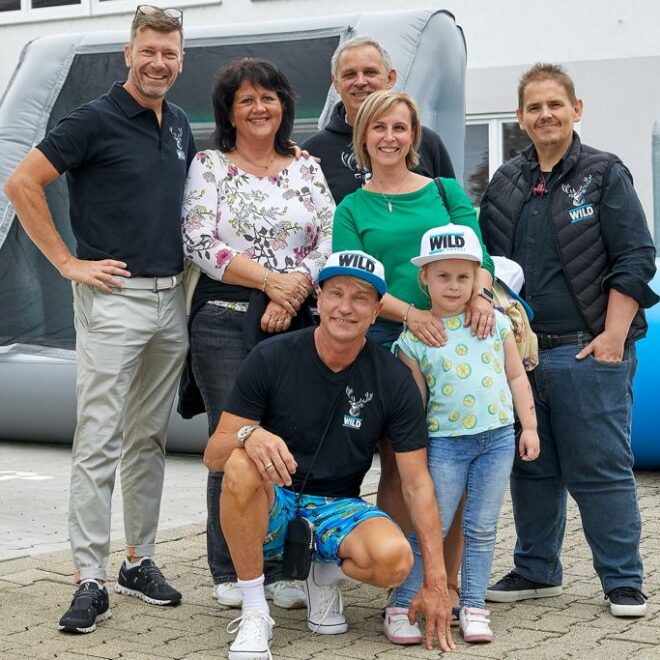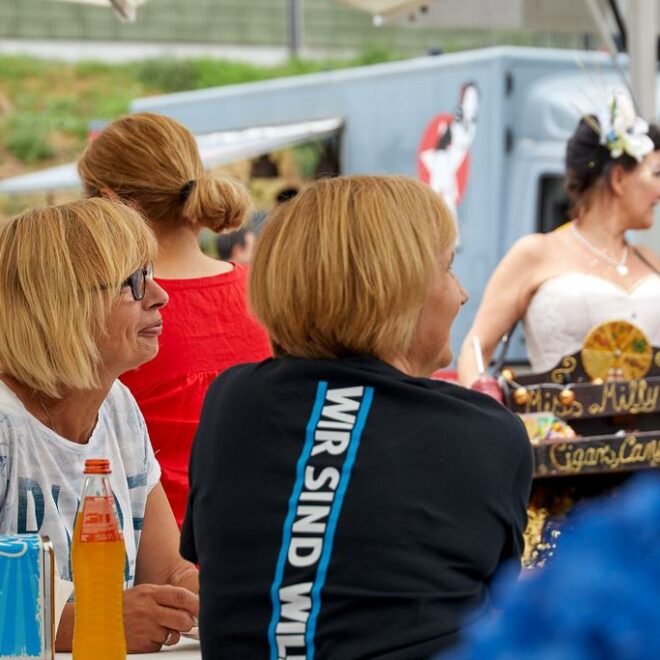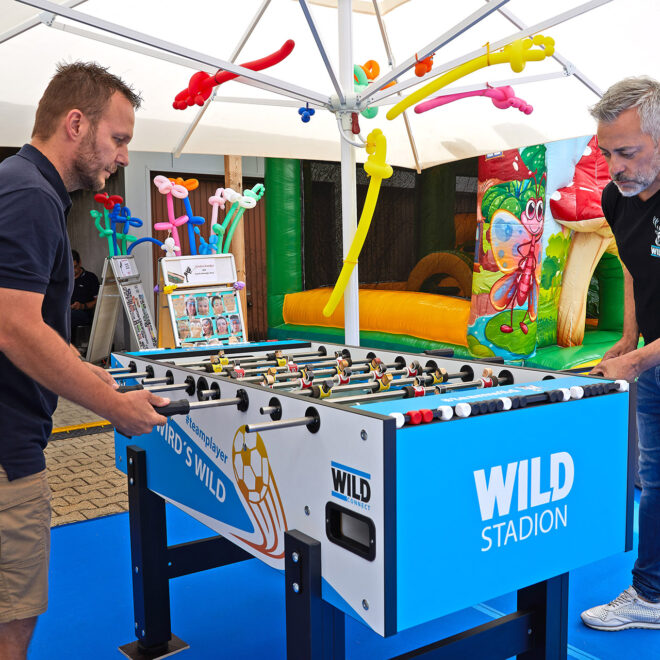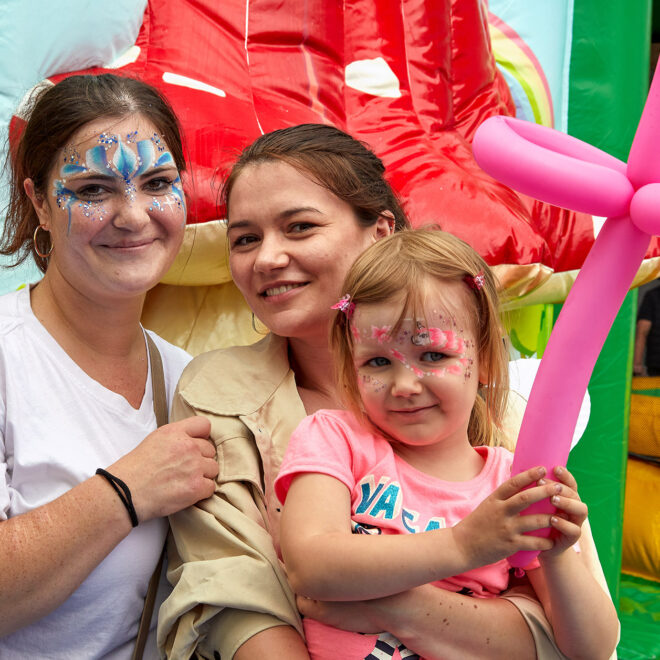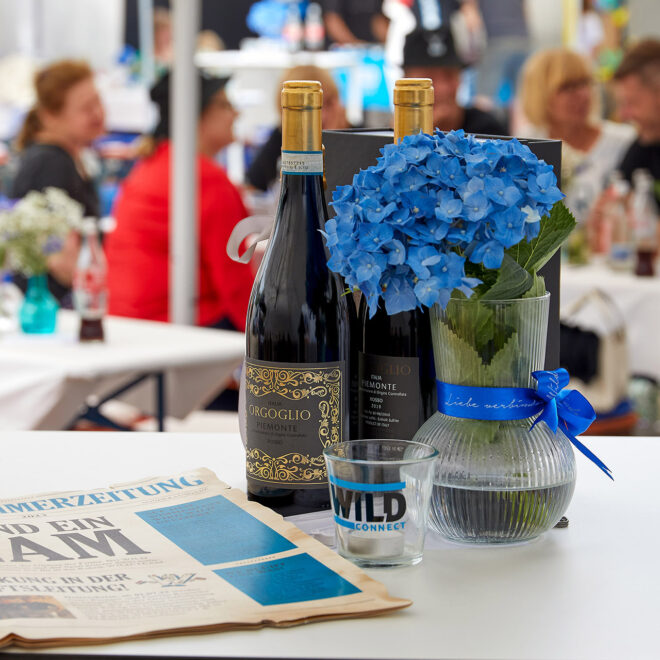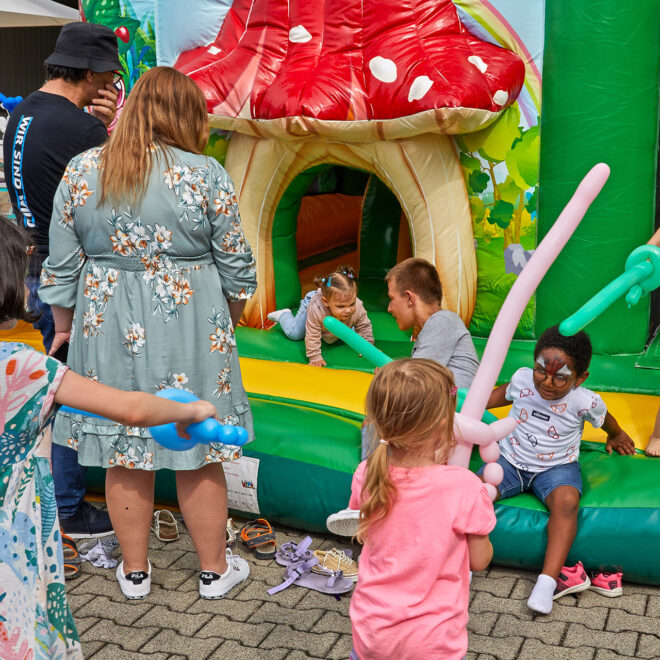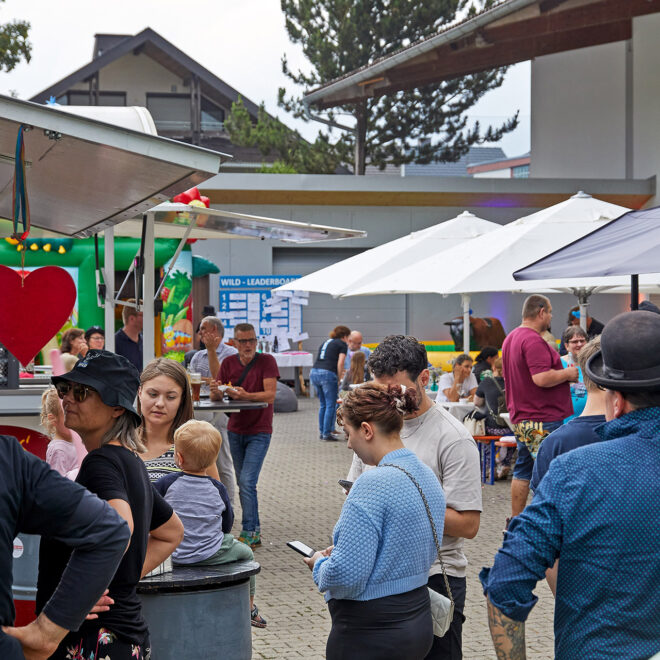 Summer party at "WILD Connect GmbH
As the week before in our second plant in Hungary, this year's summer party took place on Friday, 30.06.23 at "WILD Connect" in Heitersheim.