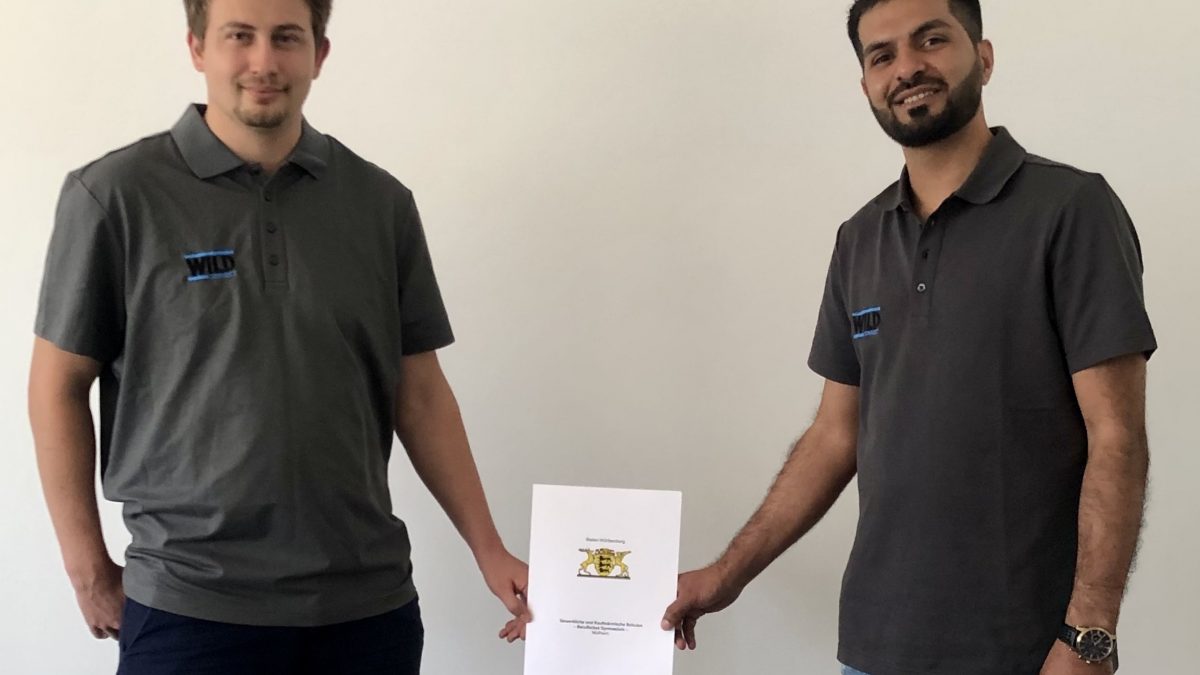 Passed final exam
We are very pleased to congratulate our trainees Laurin Zähringer and Morteza Fatemi on passing their final written exams. After three years of hard work, it is a great feeling to graduate and start into work life.
We still keep our fingers crossed for the upcoming oral exams. Once the oral exams will been completed Laurin and Morteza will join our WILD team for long-term employment.
For us it is essential to provide young people with the chance to fulfill an apprenticeship and become a part of our company.
We look forward to our further co-operation and wish Laurin and Morteza all the best for their future.