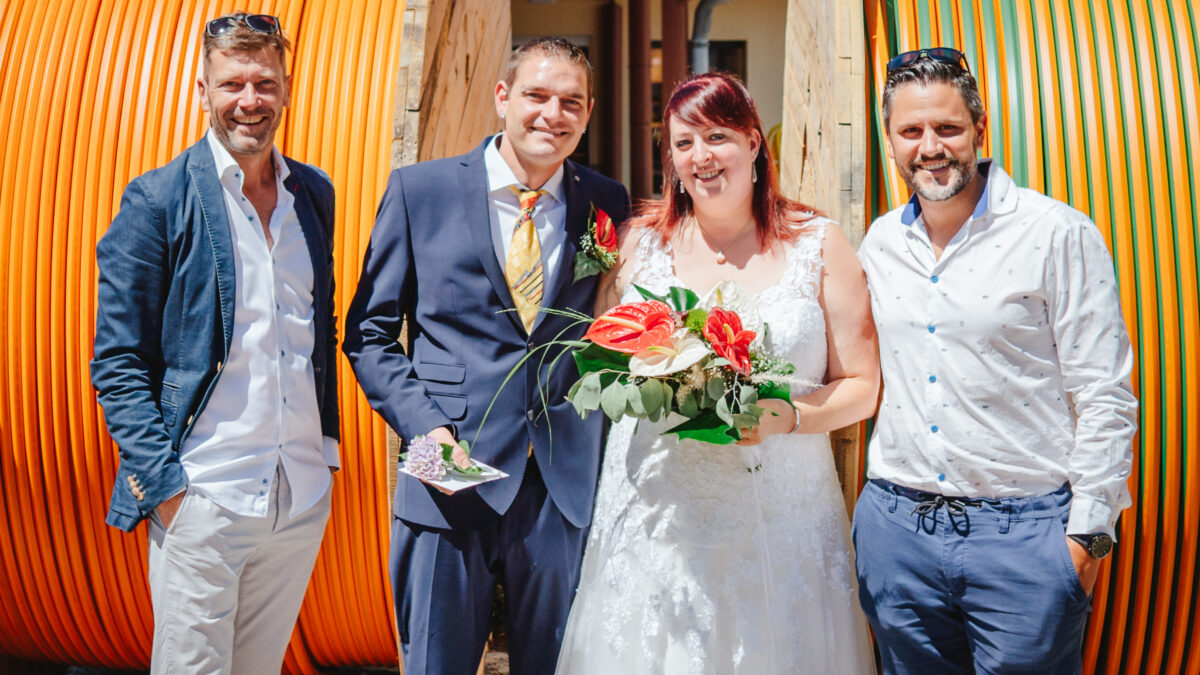 Wedding wishes
On the 16th of September 2022, the employee Rebecca Noth was surprised by managing director Thomas Spitzer as well as purchasing manager Arno Riegger on her wedding day.
The "WILD boys" presented her with a small gift on this special day.
Dear Rebecca, all the best for your wedding.
We wish you from the bottom of our hearts that you will never stop laughing and dreaming together.