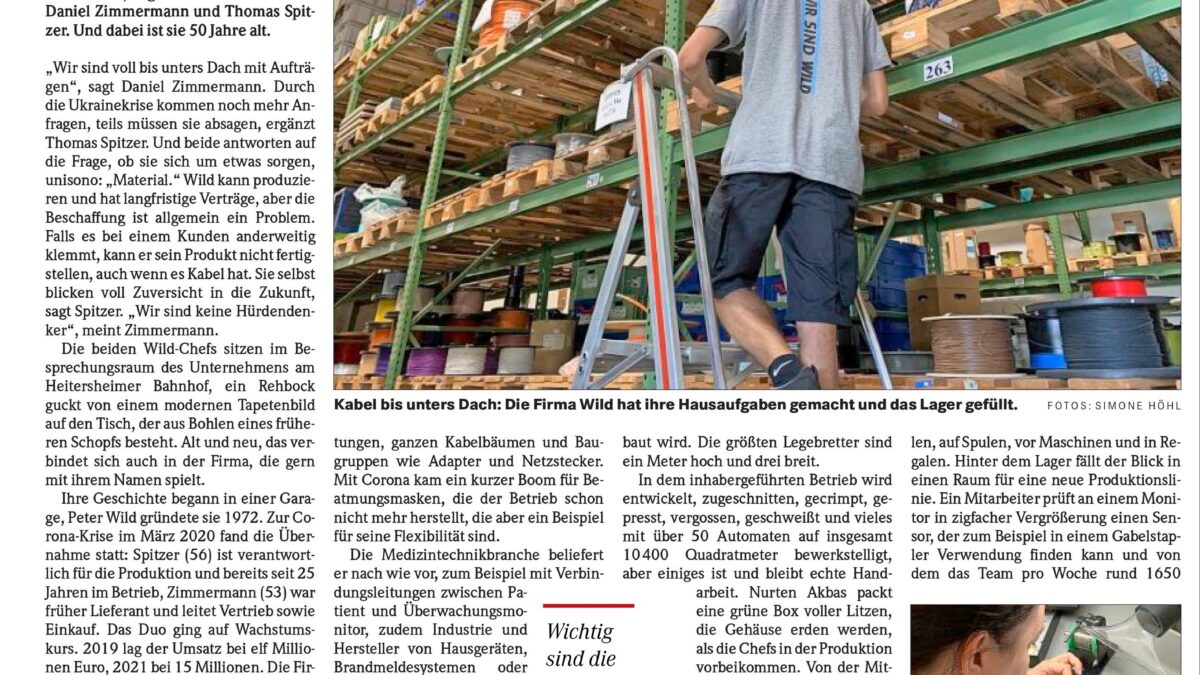 With confidence into the future
"WILD Connect" has already been established in the field of cable assembly for 50 years. On the occasion of the 50th anniversary, we received a visit from Simone Höhl from "Badische Zeitung". On first of August 22 an article about "WILD Connect GmbH" appeared in "BZ"..
Many thanks to Simone Höhl and "Badische Zeitung" for the great article, as well as to our employees and customers who made this success possible.