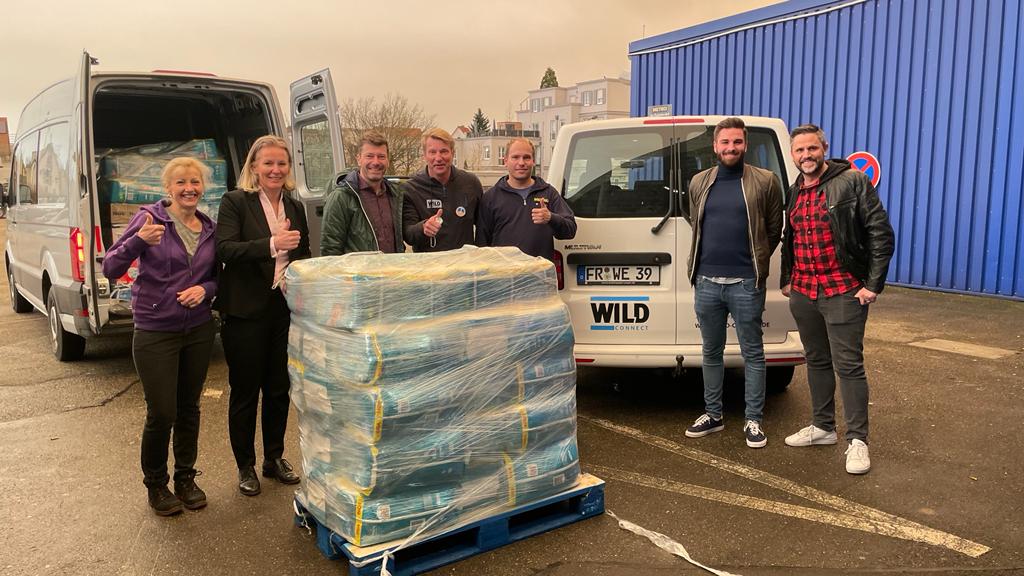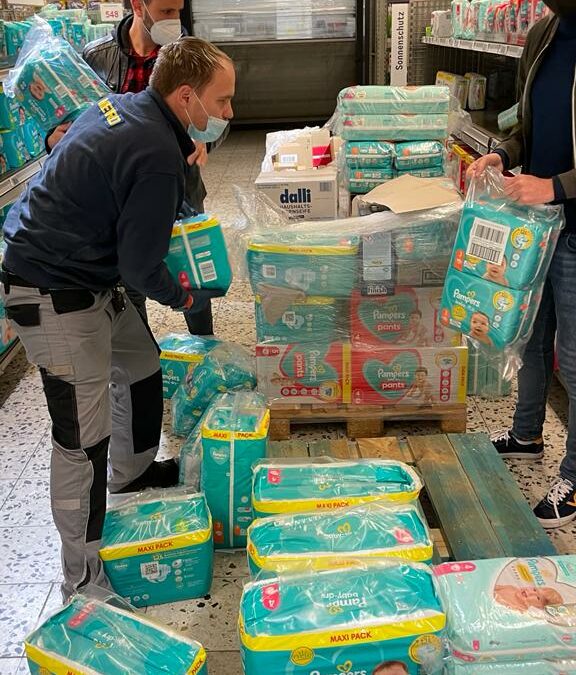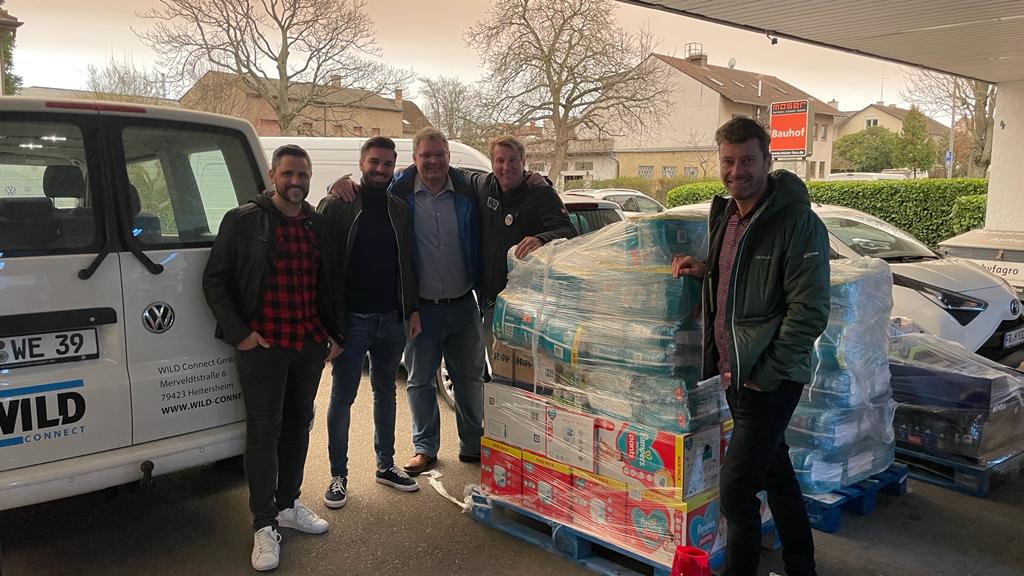 Donation for Ukraine
For a long time, another war in Europe was unimaginable. The current situation in Ukraine continues and shocks us deeply.

But in times of need, the commitment and solidarity of the people show, because we do not close our eyes! Numerous aid campaigns are being set up with the purpose of alleviating the suffering a little bit.
Among them is South Baden's big relief action for the people in Ukraine "Aktionsbündnis Ukraine". Here, the social and civic commitment of associations, clubs, companies and individuals is bundled to quickly bring a large amount of urgently needed relief supplies to the Ukrainian border.
Further information can be found under the following link: https://aktionsbuendnis-ukraine.de/unterstuetzer/
WILD Connect GmbH would also like to make a contribution and, supported by Karin Eggert (Metro) and co-organizer of "Aktionsbündnis Ukraine" Achim Wiehle (Hyfagro), is donating several pallets of hygiene articles and baby food to Ukraine. Donations will continue to be added here in the future.
"In such terrible times, cohesion is more important than ever," said Thomas Spitzer and Daniel Zimmermann, owners of WILD Connect GmbH.