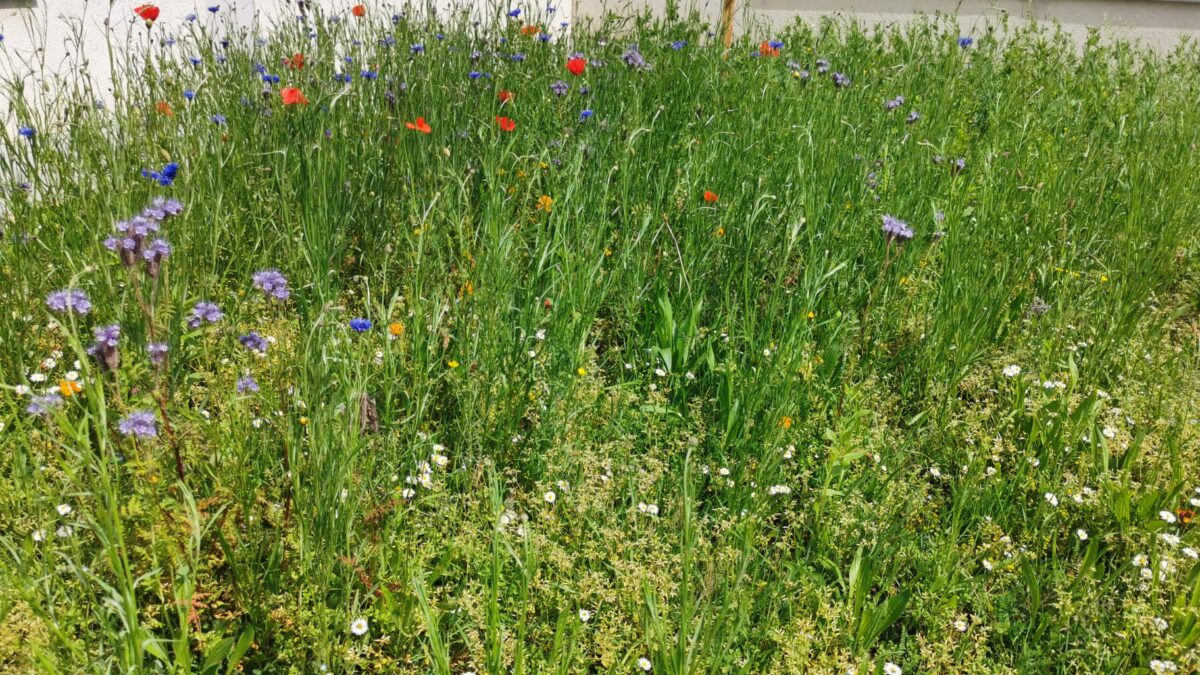 WILD Flower meadow
Finally the time has come, summer is approaching in leaps and bounds and the flowers are starting to bloom.
So is our WILD flower meadow, which not only looks beautiful, but also provides a home and food for many bees, butterflies and beetles with its colourful variety of flowers. The wild flower meadow that we have specially planted contributes to the preservation of biodiversity. In addition, there are insect hotels from the socio-therapeutic living and working community "Am Bruckwald". These also make an important contribution to species protection and biodiversity and help important insects to nest and overwinter.
We wish you a pleasant start to the warm season and a happy Whitsun!
Your "WILD Connect Team"